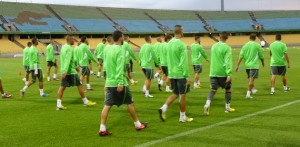 After their defeat in their first outing, the Togolese and Algerians will play their last card on Saturday. Both teams have their agenda on Thursday, a training session.
The Hawks should yet yield Mogwase stadium for their opponent. Didier Six and his foals have trained this morning under the scope of 10 hours.
Wednesday, holders of theHawks spent their time in the pool for recovery. The replacements were in Moruleng stadium for some key bullets.
After scouring and recovery at the hotel on Wednesday, the Greens have a training session this afternoon.
Coach, Vahid Halilhodzic decided that this meeting be open to the public and the media for 15 minutes.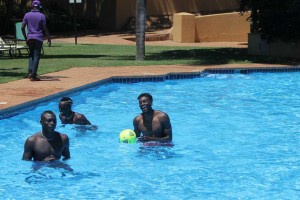 The two teams will meet Saturday at 6PM.
Read also:
http://en.africatopsports.com/2013/01/24/afcon-2013-adebayor-with-school-children-in-moruleng/