Capitain Natalie von Bertouch has to return home for the remaining two Tests to clinch the series against England in the Australian Diamonds tests of winning due to her injury.
Von Bertouch, who re-injured her finger in a practice match against Northern Ireland last week, has been advised by her doctor to return to Australia to undergo treatment immediately.
"It's completely devastating, we just can't take a trick since the two of us have been together, we haven't been able to have an uninterrupted series as coach and captain," Diamonds coach Lisa Alexander said.
The South Australian has been sidelined for nine of the past 16 international Tests, including Sunday night's 58-53 loss to England inthe series opener in Bath.
Von Bertouch is hoping that the decision to return home early will improve her chances of being fit for the opening of ANZ Championship which sees her Adelaide Thunderbirds host the Central Pulse on March 24.
"It's kind of a joke that it keeps happening, but having said that, the positive I can take from this is that I won't lose my fitness because I can still run and I can feel confident going into the ANZ Championship season," von Bertouch said.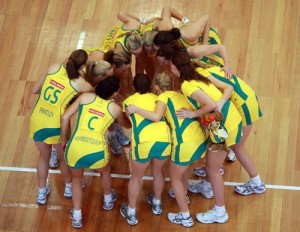 "The aim is to have surgery on either Friday or Saturday, depending on when I can get home, but getting it done this week means that it happens a week earlier because we are under some time pressure with the season coming up."
The Australian Diamonds, who trail the series 0-1, take on England in the must- win second Tests at Wembley Arena, London, on Wednesday night (Thursday 6:30am AEDST).
Read also:
http://en.africatopsports.com/2013/01/11/uganda-general-elections-set-at-the-netball-federation