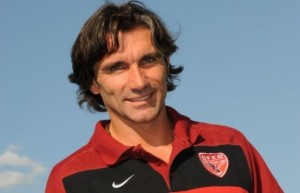 The Malian coach who beat Niger and snatched their first game of the Afcon, Patrice Carteron, faces Ghana in a match that can qualify him in case of victory.
But Ghana held in check against the DRC – 2 goals everywhere while leading two zeros in the half-needed points.
Patrice Carteron compared the Black Stars to Germany: "Ghana is Africa's Germany.They always go very far in Afcon, as the Germans, they have a very large mental. We must get prepared to fight a tough battle, but our victory over Niger has increased our confidence. '
A match that promises. It will be held at Nelson Madela Bay at Stadium in Port Elizabeth.