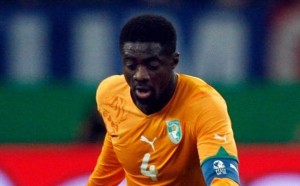 Only four teams were able to collect three valuable points since the beginning of the AFCON on January 19.
Mali, with Seydou Keita beat Niger (1-0). The first two meetings of the group D resulted in victories. Côte d'Ivoire is difficult to come to the end of Togo (2-1).
Msakni gave victory to Tunisia to face Fennecs of Algeria in the last minutes of the game (1-0). South Africa announced favorite group A was caught on the second day after beating Angola (2-0).
Great football country expected at this AFCON were not up to the expectations.
Ghana draw with the DRC (2-2), Nigeria was unable to dictate in Burkina Faso (1-1) and defending champion, Zambia has not done better than his opponent the Ethiopia (1-1).
The first 10 games of the AFCON 2013, there four wins and unlike the previous edition where there were 9.