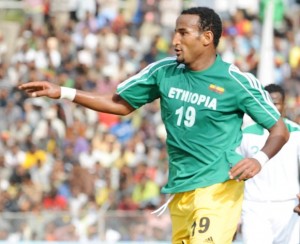 Group C addresses the second day of the first phase of the AFCON 2013 on Friday.
Zambia, African champion title and Nigeria, a large arm of continental football, were hung from their opening match on Monday respectively by Ethiopia and Burkina Faso on the same score (1-1).
From 15h GMT, Group C favorites, the Chipolopolo and Super Eagles compete in a match under pressure. For further competition, neither team has no right to error.
In the second game of the day, the Stallions will face Ethiopia. The Ethiopians had managed a feat by pulling the draw against defending champions Zambia.
For Ethiopians, the draw against Zambia signed is a victory in itself for the return in a AFCON after 31 years of absence, especially after overcoming an initial period marked by their missed penalty, excluding their guardian Tassew Zambia and purpose.
Very courageous, Ethiopia could create surprise to teammates Alain Traoré, the hero against Nigeria.
Stallions start favorite against Ethiopia. It's probably time for them to win their first match in the finals of AFCON after 18 attempts.