The game begins with the following:
Friday, Jan 25: MTN Heathens Vs. Summerkamp (Kyadondo), 4PM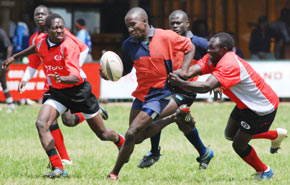 Sat, Jan 26: Entebbe Mongers Vs. G4S Pirates (Entebbe), 4PM
D'Mark Kobs Vs XFM Impis (Makerere), 4PM
Buffaloes Vs. Rhinos (Kyadondo), 4 p.m
Ahead of the start of the 2013 Nile Special National Rugby League, slated for 25th and 26th January 2013, seasoned country side Rugby outfit, Entebbe Mongers Rugby Club is in buoyant mood to get the National title for the very first time in the club's history.
Friday 25th January 2013, the 2013 Rugby season kicks off with defending the Champions, MTN Heathens playing host to Summerkamp at Kyadondo Rugby Club before three other fixtures the following day. Buffaloes take on Rhinos at Kyadondo; Kobs entertain XFM Impis at Makerere University Rugby grounds before the mother of all battles when Entebbe Mongers host G4S Pirates in Entebbe.
They play the games at their home stadium which is situated at Entebbe lake-side town and dubbed "House of Pain".
Entebbe Mongers, who are bank rolled by paint manufacturing company, Sadolin, is optimistic that 2013 is the year to realize that dream. "We have recruited massively and train regularly, nothing can stop us from realizing the dream of being National Champions", swore Club Skipper, Andrew Olwenyi, who has completely overcome a career threatening knee injury that restricted his playing time in the season gone by.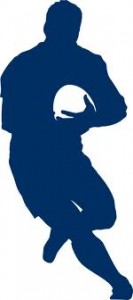 Coach Player, Kigongo Ssebalamu, reckons that no team should take the Mongers for granted. "We are going to give all the teams a good run for their money. Everybody apart from David Ssempebwa (shoulder) is fully fit. We need the title in Entebbe in 2013". Kigongo urges.
Full Mongers Squad:
Ronald Adigas, Buyonga Jerome, Ebba, John Wandicho, Richard Bbira, Brian Kalule, Robbins Nyombi, Andrew Olwenyi, Kigongo Ssebalamu, Benjamin Kinobe, Timothy Mukasa, Herbert Kato, Adrian Wasswa, Deo Kibumba, Ben Twejjuki, Joseph Tamale, Joseph Bulago, Jackson Waako, Ronald Waako, Zeno Othieno, Tuke and David Ssempebwa (Shoulder Injury).
Next Fixtures:
1st February, 2013: Summerkamp Vs. Kobs
2nd February, 2013: Impis Vs. MTN Heathens, Rhinos Vs. G4S Pirates and Buffaloes Vs. Mongers
Enjoy the season as we find out who the true Champions are.
Read also:
http://en.africatopsports.com/2013/01/13/kenya-the-dwindled-hopes-of-quins/