After a spectacular first-round of matches from Group D, Day 8 at the Africa Cup of Nations is sure to serve up plenty of action. First match will feature Ivory Coast and Tunisia—two teams who are in control of Group D. With this top-two in such solid matchups, this should be the best day of matches for Group D.
Ivory Coast needed a late goal to beat scrappy Togo 2-1 to open Group D, while Tunisia produced a remarkable injury-time winner to edge North African rival Algeria 1-0 in the later match in Rustenburg.
Both teams come into this match 1-0, and are tied at the top of Group D with three points. That's currently the second highest point total, just behind South Africa and Ghana's four points.
The Carthage Eagles limp into this one, though, after losing strikerIssam Jemaa just 18 minutes into their match with Algeria. Even so, such a pace could be dangerous in this one. Tunisia is very good at slowing down the tempo of its matches and not allowing a lot of scoring opportunities. But without their star striker, the squad may find themselves getting shutout.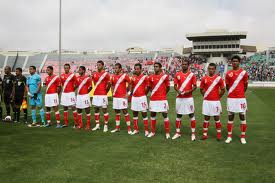 The Ivorians have some of the best talent in the tournament, and are arguably the strongest squad. Tunisia will have to pull out all the stops to keep Yaya Toure from taking control.
This has all the makings of a good match, but the deck is definitely stacked against Tunisia.
Chalk full of talent, the Ivorians got off to a slow start in their last match against Togo. However, they were able to storm back and take the match 2-1.
Kickoff: 17:00 – 15:00pm.
At         : Rustenburg.
Date     : Saturday 26th January, 2013.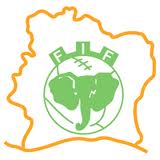 Cote d' Ivoire starting lineups:
                                                Copa, Bamba,
Toure, Tiene,
Toure, Zokora,
Gradel, Tiote,
Drogba, Gervinho, Traore.
Tunisia starting lineups:
                                               Mathlouthi, Gharbi,
Alheishri, Abdennour,
Boussaidi, Mouelhi,
Saihi, Hammami,
Msakni, Jemaa, Khelifa.
Read also:
http://en.africatopsports.com/2013/01/26/afcon-2013-program-of-the-day-group-d