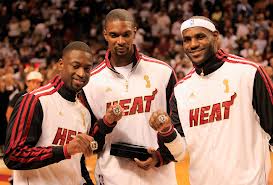 Miami is the NBA champion team … As usual, the team will make a short visit to the President of the United States to Wite House. It's the custom …
The meeting is scheduled for the coming Monday. Barack Obama will congratulate for their title and job well done.
This would not be the first time for some in the team in occurrence Lebron James and Dwyane Wade.
Unlike  Chris Bosh who will go there for his first time.