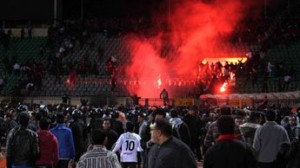 Following the death of 74 people killed at the Port Said Stadium on the 2nd February, 2012 clashes broke out between rival fans of clubs al – Masry and l – Ahly.
Fans flooded on to the pitch attacking Ahly players and fans as the match came to an end. Most of them died by concussion, cuts and suffocation, this is said to be the largest death to toll Egypt's football history.
However, an Egyptian court has sentenced 21 people to death over football riots that killed 74 people, with the verdict sparking fresh deadly violence.
The ruling in court of the 21 said persons has stirred anger in Port Said, where eight people have lost their lives as supporters of the defendants clashed with police.
The new violence comes after a day of unrest on the second anniversary of the uprising that ousted Hosni Mubarak.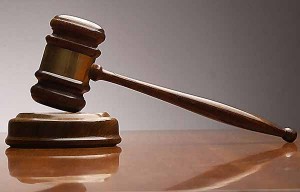 Thousands of people took to the streets on Friday 25th January, 2013 to voice their opposition to President Mohammed Morsi accusing him of betraying the revolution.
At least eight people were killed yesterday and more than 450 wounded in the unrest across Egypt. All 21 defendants sentenced to death on Saturday were al-Masry fans. When the verdicts were announced by a judge in the Cairo Court relatives and victims cheered.
The remaining judgment would be announced on the 9th March, 2013 according to the judge.