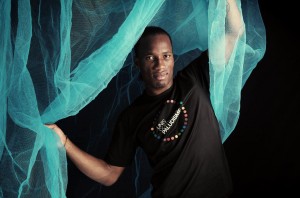 Do not be alarmed. Drogba has not yet caught malaria. But he strives to prevent the disease.
This image of the Elephants striker of Cote d'Ivoire under a mosquito net is only the result of the campaign against malaria. He performs a campaign alongside CAF and Speak Up Africa, a non-governmental organism.
This campaign is part of the 29th African Cup of Nations and meets other stars, besides Drogba. South Africa's Steven Pienaar, Cameroon's Samuel Eto'o, as well as Degu Debebe of Ethiopia have allowed their image to the fight against malaria.
The campaign is under the theme: "Africa against malaria, social official cause of Afcon 2013".