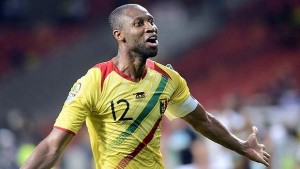 DR Congo has posted a nice entry ambition for this meeting.
Claude Leroy men are the first to show evidence touching the right amount of Malian keeper in the 2nd minute.
A minute later, they get a penalty. Mbokani transforms and brand. 1-0 to Congo.
The Malians game was a bit quiet. when in the 6th minute, Sissoko made a volley. Kidiaba took a firm hand to push the ball speed and the Eagles won their case in the 14th minute.
Samassa equalized following a poor clearance from the Congolese defense. 1-1. The game becomes a little more aggressive and kills the show.
At the end of the match, the Congolese regain control of the match but did not arrive to find faille. The score remains there until the end of the half.
The score remains favorable to Malians.