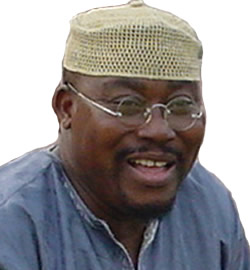 Former Ghana Football Association (GFA) Chairman, Dr. Nyaho Nyaho-Tamakloe is tipping Burkina Faso to surprise the connoisseurs of the game and go all the way to lift the Africa Cup on February 10, placing only the Ivory Coast as potential spoilers of the Stallions' party.
Dr. Nyaho has however ruled Ghana out of contention for the trophy, insisting that the Black Stars lack the quality possessed by other contenders at the 29th mega showpiece of African football.
"I don't think we can win this tournament and I'm being honest with you. We still have problems with our strikers, serious problems. We have to come back and do a better work. Look at the type of game Burkina Faso played (against Ethiopia) and you think Ghana can face them?", he queried.
"Burkina Faso and Ivory Coast can easily take this cup because the set of players they have play aggressive football, are experienced and they have stamina", Nyaho told 90 MINUTES.
He explained: "Realistically, football on the continent has changed and there is little to choose between the teams.
Countries who a few years back wouldn't have even been mentioned are playing great football. Look at Ethiopia, look at Burkina Faso, look at Mali and Niger, look at the football DR Congo played against us."
"The quality of play has been high and we have youthful players but have they got the experience, the skill? We have to look at our strikers, Ghana doesn't have strikers like Gervinho, Drogba or Yaya Toure. I insist on young players but they must be quality players. We don't have quality players so I think we'll be returning home soon," he fired.