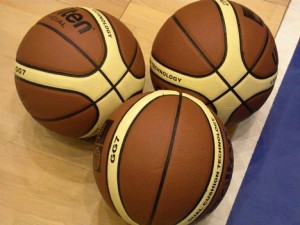 2013 FIBA U19 World Championship for Women at Lithuania-there was a widespread approval of the draw for the 2013 FIBA U19 World Championship for Women with many teams expressing some degree of satisfaction.
Serbia the2007 bronze medalists, making their second appearance at the tournament-– were especially pleased about the prospects of the knockout stages should they advance from Group A, which includes 2011 bronze medalists Brazil, Korea and Russia, and the Eight-Final Round.
"I think it's a good draw for us because we will play in the town where the final round will be held (Klaipeda). It's also good to avoid Spain and Russia in the Quarter-Finals. They have very strong teams," said Serbian head of delegation Jelena Popovic.
At the July 18-28 tournament the top three teams of each of the four first round groups advance to two six-team Eight-Final Round groups with the top four moving into the knockout stages.
FEB technical board member Lucas Mondelo and Spanish senior national team coach called Group B with the 2009 and 2011 silver medalists Spain, 2009 bronze medalists Argentina, Japan and 1993 champions Australia "demanding".
"Spain will face one of the big powers in the Americas in Argentina, Oceania in Australia and Asia in Japan," said Mondelo.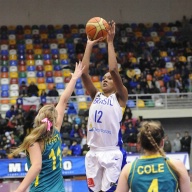 "A World Championship is a special event for us. Our players will play against the best U19 stars in the world. For Spain, it will be a great test in the evolution of our potential stars."

Japan manager Hiroko Tanabe admitted his nation was pleased.
"There are no weak teams in the championship, all of them are strong. But we are satisfied with the draw. We have a chance to be in the top three of our group and advance to the second round," said Tanabe.
"I'm also pleased that we will not have to play against Lithuania. It's always good to avoid playing against the hosts."
Group C includes the 2012 U18 European champions France, Canada, Senegal and debutants Netherlands.
Dutch coach Remy de Wit said the draw could have been worse.
"We know a little bit about our opponents. Last year we played well against France and that team will be virtually the same. We think there will be enough information available about Canada to get well prepared," said de Wit.
"We are all happy that the draw has finally happened so that we can now start preparing."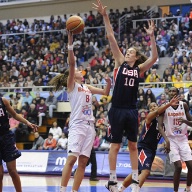 Group D features the four-time reigning champions United States, who also won a fifth title in 1997, the tournament hosts Lithuania, the 2005 bronze medalists China and Mali.
"While the USA Basketball women's program has claimed the last four FIBA U19 World Championship gold medals, they were hard-fought tournaments," said Jim Tooley, USA Basketball's executive director and CEO.
"Lithuania is a basketball country and knowing what an outstanding job the Lithuanian Basketball Federation did last summer hosting the FIBA U17 World Championship for Men, I can only imagine this summer's competition will again be extremely well organized and I'm looking forward to the competition."
Read also:
http://en.africatopsports.com/2013/01/04/basket-ball-the-results-of-the-5th-round-of-the-senegalese-championship