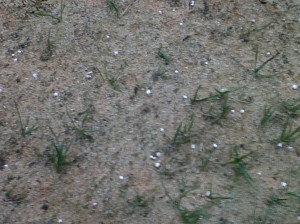 Africa Top Sports has made recognition of the Mbombela lawn Monday with the Hawks of Togo. The conclusion is unanimous: the meadow is impractical for a high-level match. Moreover, residents of group C (Zambia, Nigeria, Ethiopia and Burkina Faso) have repeatedly stated since the beginning of the tournament.
However, in the morning, at a press conference and questioned on the issue, Didier Six ironically, even compared the enclosure to that of Kégué in Lomé. Later, it is a head of the bad days that the coach of the Hawks showed when he and his players made a trip to Mbombela. A bare ground green lawn and a greater part covered of the sand.
"This is a difficult field to play," said Serge Gakpé. Alaixys Romao, he was already taking a few precautions and asked: "Which kind of crampons can we use then?". "Surely the molded, not iron," replied Vincent Bossou, the rough defender.
So much apprehension for the Togolese who will discover a land not really feasible but most do not complain. "For we who've evolved over rocky terrains in Lomé and its surroundings, it will be a treat," confessed also several of them.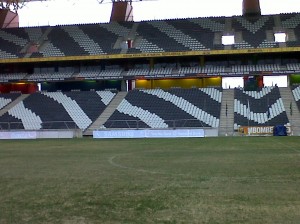 From our special correspondent in Nelspruit, Steven Lavon