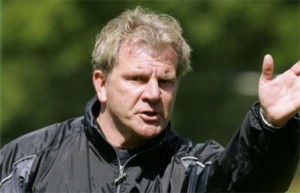 This is a very dangerous match for Zambia. In case of failure, Zambia will leave the competition without overcoming its first round and will lose its title of African champion.
But Burkina Faso coach Paul Put intended to bring down Herve Renard's men!
"We need only a single point, we will see how to manage it will depend on the good will that we will show. Zambia won the Cup last year, so there will be more pressure on Zambia than on us. We beated Ethiopia (4-0), and it have been long time since Burkina had not won a match at the Afcon (since 1998). Our goal was to do better than in previous Afcon and we've already done better, but the way we play had also proved it. We are close to the qualification, the mind is free. Against Zambia it will be a very tough match, but my players are aware of that, it is only them who can write the history of their country, so I do not need to motivate them .. "
Burkina with four points, need a point to be qualified. Zambia (2 pts) must carry the victory off.
It will be an exciting game!