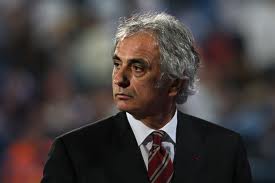 Algeria was eliminated Saturday night during the AFCON in the second match of Group D, after his defeat against Togo (0-2).
What a slap! This is really for her the group of death …
"In Africa, everything is possible. One day you're the king, you're fired the next day …" Vahid Halilhodzic, coach of Algeria is lucid. He knows the African football. His future could be complicated.
He wanted to make a big AFCON with Algeria,it's missed. He wanted to qualify the Fennecs for the next World Cup 2014in Brazil. Not sure he remains Fennecs coach!
The coach said shame! "Just a word: shame. It has been beautiful, we have created a team coming here to win. I said that this team had a future, but to a great team, we are far, and we broke the mouth. Togolese have passed twice the median line and scored twice … Is there any penalty or not, you may cry, but now I feel a huge shame. We wanted to play football that is not ours, and we got a slap. This inefficiency, I cannot blame anyone, there are players of my choice. When you have so many opportunities to score at this level we must do better. Is that it was too much pressure at this level, I do not know. Adebayor has made the difference in his single action, this is a great player, and we are still far from that. The team with three or four new players can do something in the next AFCON. I assume all my choices, there are guys who behaved proudly, I accuse nobody but we have to think about lots of things in the Algerian football, with or without Vahid. I have much attachment with this team and these players, and I do not blame anyone. "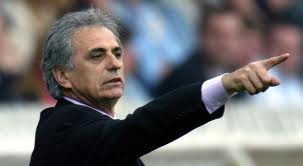 Vahid should he resign? The Federation must thank him if he does not resign? It is unclear what great coach remobilize a broken group to get his qualification in the coming months for the World 2014!
He wants to stay. A few days ago he confided again: "My results speak for me. When I took Algeria, we were the 52nd nation in the FIFA rankings. We are now 19C "
Mohamed Raouraoua, the president of the Algerian Federation (FAF) tries to calm the game: "The President has insisted that it is necessary to preserve and consolidate these achievements and look to the future by redoubling efforts to achieve the main goal, to be qualified for the World Cup Brazil 2014 »
According to the survey of Africa Top Sports and it is a surprise, Vahid, you must stay!
Comment and rate –
Vahid Halilhodzic should he resign?
Yes
No
Let him a chance for the Worldwide