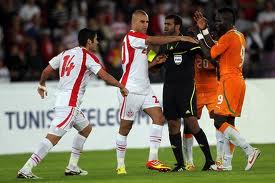 Today, 5.p.m, will be the decisive day for the qualification of two teams among the four in Group C (Cote d'Ivoire, Togo, Algeria, and Tunisia) in the quarter-finals.
After the victory of the Elephants of Ivory Coast on Tunisia (3-0) and the alarming win of Togo which came over Algeria on (2-0), which surprise will this Wednesday  let us find out?
We will discover it in a few hours.
Remember to stay glued to africatopsports for the exclusivity of these exciting matches.