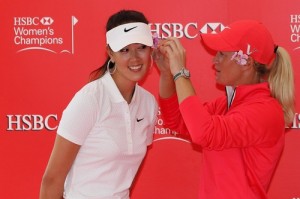 On 28th January, 2013, Singapore- The sixth HSBC Women's Champions continues to attract the best in women's golf with 63 of the world's elite female golfers heading to Sentosa Golf Club from 28 February to 3 March, 2013, to battle for the 'Asia's Major' title.
Stellar line-up of golfers vying for this year's 'Asia's Major' and a share of US$1.4 million prize purse
Angela Stanford who is the defending champion, faces the challenging task of defending her title against 18 of the world's top 20 players on the Official Rolex Rankings (as of 21 January, 2013) at the tournament's new home, the par-72 Serapong Course. The line-up includes Yani Tseng World No. 1, Na Yeon Choi World No. 2, Stacy Lewis World No. 3, Inbee Park World No. 4 and Shanshan Feng World No. 5.
Stacy Lewis, who won four tournaments, speaking ahead of the tournament, and the LPGA Player of the year award in 2012, said, "it's nice playing in Asia. I am looking forward to playing in this tournament again, and I believe it will bring another great experience to play in a new course this year. I hope I can do better in 2013, starting from this tournament."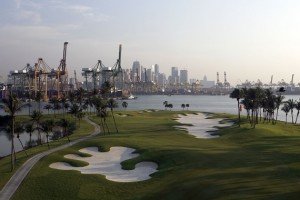 Later this week from 30 to 31 January, Singapore's very own golfing talent will be competing in the Host Country Qualifying Tournament, in an attempt to secure the single coveted spot in the prestigious event.2012's Singaporean representative Koh Sock Hwee will be competing with nine other local favourites, Christabel Goh, Jessica Ang Pei Pei, Amelia Yong, Joey Poh, Low Si Xuan, Amanda Tan, Jen Goh, Heng Su-Ann and Ji Jiali, for the honour of representing the host country in this year's tournament.
In what will be the sixth edition of the tournament hosted by HSBC in Singapore, golf fans will once again enjoy the best in female golf in action here in the Garden City.
Read also:
http://en.africatopsports.com/2013/01/29/golfcalifornia-de-jonge-struggles