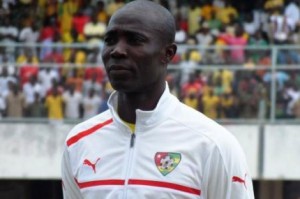 Hawks defender, Nibombé Dare should logically miss the match against Burkina Faso after receiving his second yellow card in the match against Tunisia during the last encounter of Pool D.
Player of Bossou Dour Borinage in Belgium was warned by Daniel Bennett.
The South African referee was wrong to brandish a yellow card to Daré after a fault committed by Serge Akakpo at the entrance of the penalty area.
The Arbitration Commission of the CAF should decide on the sanction of the defender. It may decide to cancel the card. In this case, Nibombé Daré can play against Burkina Faso.