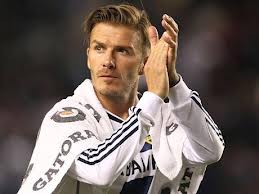 Following few transfer windows in the year 2013, January 31st has been Fernando Torre's anniversary move to Chelsea and Andy Carroll's move to Liverpool.
According to the BBC, the former English footballer is on his way to France where he will finalize a move to Paris St Germain and was also undergoing a medical at Pitie-Salptriere Hospital I Paris on Thursday afternoon (31/01/2013).
David Robert Joseph Beckham has been training with Arsenal lately, the 37-year-old who won 115 England Cup, was a key figure in the success to bring the Olympics and Paralympics to London in 2012 and if his football career is now over, he could yet find himself with lots of promotional (adverts) jobs.
He however, announced that his arrival would be confirmed in the afternoon and that he would begin training with the French side in the next fortnight. Beckham has been without a club since leaving LA Galaxy at the end of the last American soccer season.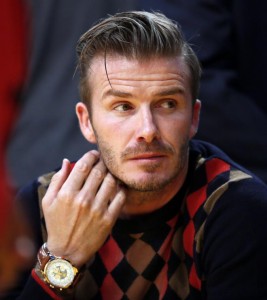 PSG are managed by Carlo Ancelotti, who was in charge of AC Milan when Beckham played there on loan, and they are also still in the Champions League, meaning that David could yet play against an English side.
The Club has been the highest-spending Club in Europe in the past year and will officially present Beckham as their player at 16:00 GMT.
Read also:
http://en.africatopsports.com/2013/01/30/drogbas-galatasaray-deal-turns-a-dispute/