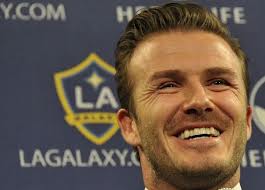 A few hours ago, David Beckham made a medical visit and signed a contract with Paris Saint-Germain. TheBritish is officially under the command of Carlo Ancelotti.
The MLS champion with the Los Angeles Galaxy is committed with PSG until June 15:
"I had many offers but came to Paris SG's honor. It is a big challenge for me, I chose Paris for his project. I can not wait to play. "
These are the first words of "Spice Boy" whose "family stay in London" in the first time.
The former Manchester United player does "not expect to hold on." He will evolve with bib 32.
Here is the video:
http://www.youtube.com/watch?v=pMwUk9bzzE4