Footballer Mario Balotelli's return to Italy has already caused a storm – after fans celebrating his proposed move to AC Milan clashed with riot police.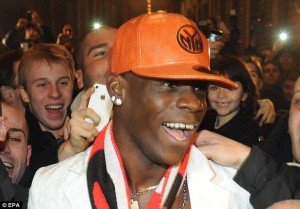 An ecstatic crowd turned up to greet the outgoing Manchester City striker at a restaurant where he was due to dine with officials from his new club.
But later on police used tear gas to disperse a group of fans who let off flares and pelted officers with bottles and chairs.
One police officer was taken to hospital with head injuries sustained during the rioting, according to reports.
Balotelli is in Milan to finalize a transfer worth an initial 22m Euros (£19m) and has been swamped by fans and photographers since his arrival at the city's Malpensa airport.
Shortly after arriving he told the Milan channel: "I'd wanted to play for Milan for such a long time.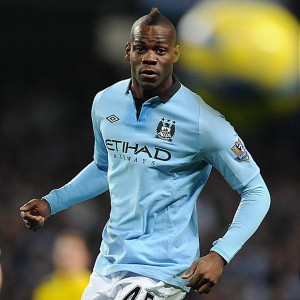 "Obviously I played for other teams and couldn't come. But when there was a chance, I ran."
There had been doubt over the viability of the deal earlier in January after Milan president Silvio Berlusconi branded Balotelli a "rotten apple".
Fans flank soccer player Mario Balotelli  has been mobbed since arriving in Milan to complete his transfer.
Read also:
http://en.africatopsports.com/2013/01/25/premier-league-mancini-balotelli-is-not-leaving-city/