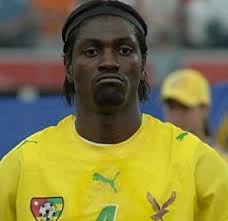 The Tottenham striker who ld his team to victory against Tunisia, told of his difficulty in adjusting to life after the death of his friend Stan Ocloo in the attack on the Togo national team at African Cup of Nations in 2010
The team bus came under fire after crossing the border into Angola, killing three people . One of those who died was the team's press officer Stan Ocloo, who Adebayor described as a "big brother", and Adebayor seems to find this comfortable after the incident.
"Stan Ocloo was my big brother," Adebayor told L'Equipe. "He counseled me; I called him when I was sad at my clubs.
"I spent a year-and-a-half [trying] to digest because he died in my arms. I collapsed in tears, I saw everyone crying.
"I thought very far. When I was home in Manchester, if something fell down I hid under my bed… The sound has remained registered in my head.
"When I returned home from Cabinda in Lome, for the funeral, I did not really eat for three weeks, I dran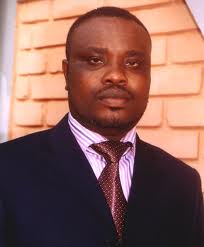 k water and tea. Same thing at Manchester.
"The club took me to a psychologist, it was really decisive. When a brother dies in your arms, it's very, very difficult…"
The player also talked about the lack of security and organizational problems which led him thinking if to represent Togo.
He continued: "I was absent from selection because of organizational problems. In the selection, I do not sleep well, I do not eat well.
"At 4am, there is the Minister of Youth and Sports who comes knocking at my door, the president of the federation, the players, the coaching staff… I was pushed to the limit and I exploded, I returned to my club having lost three or four pounds.
"Then the president called me and told me he would take care of everything. I told the head of state but at the beginning of the course, I saw the conditions: the rooms, no massages… I do not see how we can have a good competition, while the Ivoirians were in Abu Dhabi in a top hotel. Finally, there is a bit of order.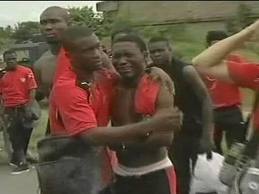 "How many times players have called me because they were stranded at the airport? I deal with it through my agent, and then [I was] not reimbursed anything. Okay. And how many times I doubled the premiums? Even if it's €3000 (£2,578) per players, it is 23 times that! So when I hear that I 'cry for premiums', I laugh. Premiums? It's me who pays!
"[But] wearing the national jersey, making progress with this country: it is great. I never imagined in my life all this success, playing with great players like [Cristiano] Ronaldo, [Thierry] Henry, [Denis] Beckamp, [Patrick] Vieira… I even dined with [Zinedine] Zidane, there is nothing more beautiful.
"As a child, I had nothing; no shoes, I slept in a house for years where there was no real roof… It was difficult before I left for France in 1999."
However, the player revealed that he was glad playing for Togo's National team.
Read also:
http://en.africatopsports.com/2013/01/31/exclusive-interview-emmanuel-adebayor-we-will-get-to-the-final/