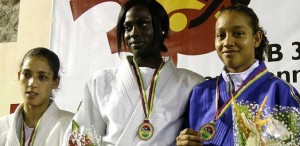 26 countries will participate in the 15th edition of the International Judo Tournament in the city of St. Louis will take place from 2 to 3 March.
This was announced on Thursday by the president of the organizing committee of the competition Ababacar Fall.
Apart from African countries, judoka of Switzerland, Italy and France are also expected in Senegal.
The first false note is the absence of Fary Seye, several time African medalist in judo. The athlete has put an end to his career:
"We fought for her to go to France and perfect contact with the best, she sent a letter recently explaining that she stopped competing," said Ababacar Fall.