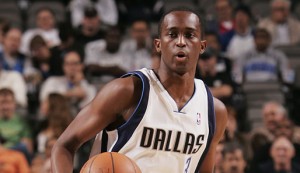 Rodrigue Beaubois has been very quiet on the floor of the NBA last night.
The rear of Dallas bowed with the Mavericks at Golden States Warriors.
In a close game, the Mavs have lost (100-97).
The Guadeloupe was the author of 5 points 2 rebounds, 3 assists and 2 steals in 18 minutes.
He is however noticed at the end of the third quarter time. His three-point to the buzzer brought his team to a point to the Warriors (79-80). But it was not enough.