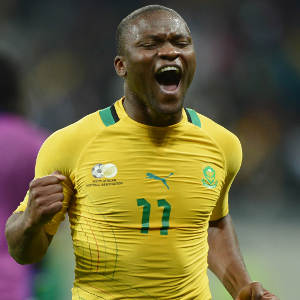 The half time whistle blows and Phala receives a yellow card just before the break, and Bafana Bafana lead! If they can keep a clean sheet in the second half, they're through!
The real moment of brilliance was Khumalo's clearance beforehand however, as an interception to head a Tamboura cross clear of danger.
Rantie scores! He was at the right place at the right time at the back post to tap home a Parker squared ball!
There was also a bad decision from Mahlangu! Instead of crossing the ball to the back post for his pass it was too weak and he had puts his team mates into trouble.
45″ +3 Yellow Card Thuso Phala
39″ Yellow Card booked by Tokelo Anthony Rantie
31″ Goal by Tokelo Anthony Rantie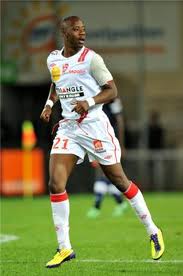 24″ Yellow Card booked by Bongani Khumalo
South Africa                                             Mali
60%                          Possesion                    40%
7 (5)                          Shots (on goal)         4 (2)
4                                Fouls                              3
1                                 Corner kicks                1
–                                 Off-sides                       –
3                                 Saves                            2
2                                Yellow cards                –
–                                 Red cards                     –
Despite losing Samba Diakite to injury, Mali most definitely are not out of this match! Although Samassa looks isolated up front on his own, there have been some promising moments – mainly coming from the left-back Tamboura
Read also:
http://en.africatopsports.com/2013/01/30/afcon-2013-captain-keita-offers-to-pay-teammate-bonuses/