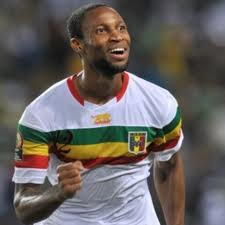 Coming back into the second – half Mali really showed a signof waking up and not playing around the pitch where Seydou Keita equalizes with his head. Mali really improved from the first-half  but Khune made a big save for South Africa.
After a great bursting by Mahlanga, the midfieldzr released Parker, who is disposessed by keita. Letsholoyane tried to nick the ball from the former Barca player and fouls him in the process and this was a great a tussle though.
Tamboura wasa also a man that could cover ten yards with ease, and has really been valuable in covering behind for Mali today in actual fact.
However, both sides looked unnerved, it seemed they both so busy on the field of play with each players attention on the movement of the ball and about safe keeping than scoring.
91″ Yellow Card booked by M. Majoro
90″ + 4 " Whiles goes and theres an extra time
This game could be titled the survivor of the fitest, what an amazing game to watch. The game looked destined and had to go on an extra time even with 4″ added to the 90″ of play.
69″ Samba Sow books a Yellow Card
58″ Goal by Seydou Keita
South Africa                                                       Mali
51%                                  Possesion                        49%
8 (6)                                 Shots (on goal)              8 (5)
7                                        Fouls                                 7
5                                        Corner kicks                    3
–                                        Off-sides                           1
5                                       Saves                                 4
3                                       Yellow cards                    1
–                                        Red cards                         –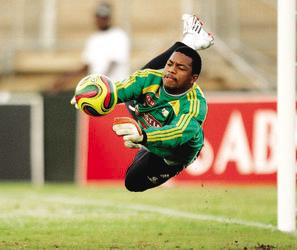 South Africa however, tried to save the play and it seemed to be so easy a job for the goalkeeper of Mali.
It looked like neither teams didn't want to commit so much men forward and there was definately a feeling of being caught unawares on a goal and then scoring a goal before the last 90 minute.
Mali tried in fighting their way back into the game and deserved a second chance at getting important second goal.
South Africa will also need their home fans to remain in good voice in the next half an hour.
Read also:
http://en.africatopsports.com/2013/02/02/afcon-2013-video-of-the-goal-south-africa-1-0-mali/