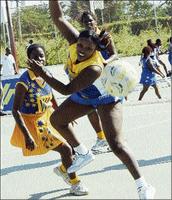 UWI Pelicans 'A' and Mico 'A' square will kick off in today's feature game in the Elite Group of the Jamaica Netball Association (JNA) Sunshine Open League at the Leila Robinson Courts starting at 6:20 p.m.
Defending champions and leaders Jamalco tackle CablePro, in the other games playing simultaneously, Waulgrovians 'A' entertain Global United and Tivoli Gardens 'A' challenge G.C. Foster Strikers 'A'.
The Jamalco coach who is Winston Nevers lead the group with 15 points, two ahead of Waulgrovians and UWI Pelicans, who are locked on 13 points each.
They are followed by Tivoli (12), Mico and G.C. Foster, seven points, and CablePro, three.
The top-four teams in the group will advance to the semi-finals, which will be played at the same venue on Thursday.
On the likes of national representatives Nadine Bryan, the Pelicans will be depending heavily on her and Malysha Kelly to lead their charge to victory.
The Mico coach-Annette, are out of a contention for a place in the semi-finals, will be looking to the likes of national senior representative Patricia McCalla, along with national Under-21 player Vangelee Williams.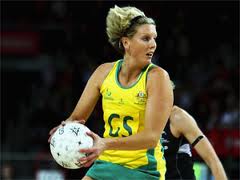 Opening Games
In the opening games at 1 p.m., Police 'A' tackle Tivoli 'B', Edna Manley Strikers oppose Pembroke Hall 'B', Ebony Strikers 'B' await Genesis, and Liguanea United 'B' challenge Hellshire.
UWI Pelicans 'B' outclassed Payne Land 23-2, Molynes United 'B' got by Spanish Town Strikers 'B' 28-6, Speg 'A' beat Rivoli United 'B' 24-9, Police 'A' whipped Genesis 33-8, UTech Knights defeated Top Mountain Flames 25-11 and Rivoli United 'B' got by Greenwich Town 18-12.
Read also:
http://en.africatopsports.com/2013/01/28/netballengland-rona-hunnisett-updated-global-news