1. Old sensational Cameroonian defender, Rigobert Song has participated in the African Cup of Nations a claiming 8 times, a record.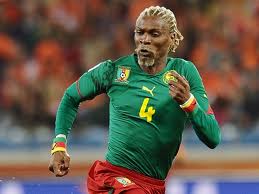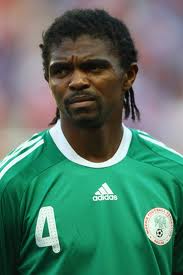 Kanu of Nigeria
2. Kanu Nwankwo in his Super Eagles career never scored a goal resulting from open play at the Nations Cup for Nigeria.
3. The African Cup of Nations has been staged every two years since it was held in Ethiopia in 1968. The tournament is being held this year so that future AFCON tournaments do not clash with the FIFA World Cup.
4. Libya was original host of the 2013 AFCON tournament but due to the political unrest in the country, the football tournament has been moved to South Africa who hosted the 2010 World Cup, which is quite fortunate for the Country.
Jay Jay Okocha of Nigeria
5. Austin 'Jay Jay' Okocha scored the 1000th goal of the African Cup of Nations against Cameroon in Tunisia 2004.
6. Libya will now host the tournament in 2017 which South Africa originally won the hosting rights for, if only there is no more Political unrest.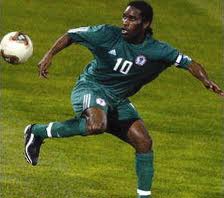 Super Eagles 94 team
7. The last West African country to win the African Cup of Nations tournament was Nigeria in Tunisia 19 years ago.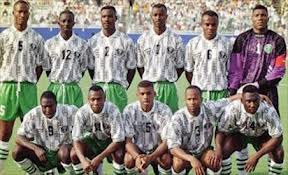 2013 FIFA Confederations Cup
8. The winner of this year's tournament will represent Africa at the 2013 FIFA Confederations Cup hosted by Brazil.
Egypt has the best record at the African Cup of Nations
9. Egypt has the best record at the African Cup of Nations. The Pharaohs have appeared 22 times, played 90 games, won 51, drawn 15 and lost 24 matches. They have scored 154 go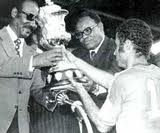 als and conceded 84.
10. The first African Cup of Nations trophy was named after the first CAF president- Abdelaziz Abdallah Salem Trophy. It was made of Silver. Ghana kept the trophy for keeps after winning the competition for a third time in 1978.
Read also:
http://en.africatopsports.com/2013/01/31/afcon-2013-first-round-goals-and-goal-makers-in-south-africa/