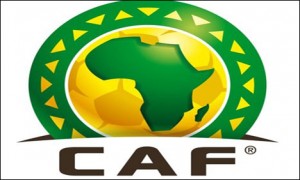 First it was Chipolopolo coach Renard Herve, who said, "Zambia is not sexy enough to represent Africa at the Fifa Confederation Cup."
Cape Verde coach Lucio Antunes claimed, the Ghana's penalty in the Blue Sharks' 2-0 loss was unwarranted but the win is a boon for Confederation of Africa football, "because nobody wants to watch a Togo/Burkina Faso v Cape Verde semi-final. It would attract 200 people."
Asamoah Gyan tumbled under what looked like a shoulder to should budge with defender Carlitos.
Antunes questioned the decisions of the referee saying, "Today we watched a beautiful game of soccer, unfortunately the best team is going home tomorrow so the tournament is going to lose a little bit of shine," said Antunes after the game.
Antunes went on to question the match officiating saying, "Today was our fourth game of the tournament, never were there questions of the first, second and third. Now the questions come."
He continued: "Do you think this result is fair?"
"The result is fair because Ghana win the match. I don't think there would be very big interest for the tournament if Cape Verde for example was to play with Togo in front of maybe 200 spectators. It is important for the tournament that Ghana stays on to the semi-finals."
Organisers have revealed there are many unsold tickets for the semi-finals and attendance could further be undermined by the exit of Bafana Bafana.
Moses Mabhida Stadium in Durban had 19,000 tickets unsold while Mbombela Stadium in Nelspruit, still has 24,000 tickets available for Wednesday's semi-finals.
The February 10 final in Johannesburg, however, only had 6,000 tickets unsold by Friday in a stadium able to hold more than 85,000.
Caf are also still reeling from Zambian coach's comments after they turned down his suggestion that the 2012 winners and this year's edition champions face each other is a play-off because of the extra ordinary circumstances of the change over from even to odd years."But it never entered their thinking CAF don't want us to go. They made their decision, and it is the 2013 Cup winners who will represent Africa, not us.
"Unfortunately, we were only champions for one year," Renard said after their goalless draw against Burkina Faso.