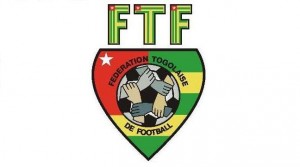 Togo were beaten 1-0 by Burkina Faso in the quarterfinals at Mbombela Stadium and CAF had communicated with the teams days before the match saying the losing team would leave their base at 12h00 the next day – Monday.
However, the Togolese were still in their rooms by Tuesday despite their rooms being booked for other people in anticipation of the team's departure. "Some players were in the parking lot (of the Protea The Winkler Hotel) when I arrived. CAF did nothing wrong. They informed the team in advance that if they lost they would leave the next day, but the team is still there at the hotel," a source reveals.
"Togo were supposed to leave with the plane that dropped Ghana on Monday, but I'm told that Emmanuel Adebayor asked the players to stay because they were going to take a private jet home. So instead of going to Johannesburg first they would fly straight home. The private jet didn't arrive and in the end the players are now stuck," he says.
To verify the claims, we called the hotel and the lady who answered confirmed anonymously that the players were still in their rooms when they were supposed to have checked out at 12h00 on Monday.
"It is causing big problems for the hotel. They say they are still waiting for confirmation about their flight so if nothing happens today then they are going to stay. But they are supposed to have been out by now so even the police are here to try to control the situation," she says.
The website KickOff.com also contacted two Togolese players who are at the hotel and Komlan Amewou, a midfielder who plays for French Ligue 2 club Nîmes Olympique, admits the team should have left by now.
"We were supposed to leave yesterday, but I don't know when we will leave now," he says, before demanding to know who gave us his number.
Free State Stars midfielder Dove Wome insisted that he is in his room, but that there is no problem. "I'm in my room. As for the other players, some were in the restaurant. There is no problem," he insists.
Local Organising Committee spokesperson Sipho Sithole says they are not aware of the situation.