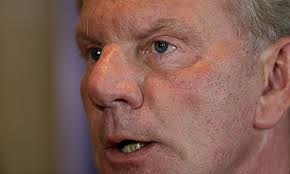 Nigeria gets to the final. It's Nigeria 4 – 1 Mali in the Africa up of Nations 2013.
Goal from Echiejile, Emenike, Ideye and Musa sends Nigeria through to the final despite a cosolation from Diarra.
The first-half seemed to be difficult and tough for Mali but they were put into force leaving Nigeria with no option in the second-half than to win.
The final whistle is gone and it's Mali 1 – 4 Nigeria
Mali have been really disappointing, after failing to build on a composed start. Carteron's changes haven't done his side any favours, and they are staring at an exit from the competition. Tamboura, Keita and Maiga have been quiet throughout. Nigeria will need to not get too complacent.
Mali have played a little better so far this half, but they're still extremely vulnerable on the counter. Ideye just raced clear again, but N'Diaye managed to recover.
Goalkeeper Enyeama denied Samassa scoring his first goal for Mali in the 72″ with a strong right-hand slap on the ball.
84″ Yellow Card booked by Fouseyni Diawara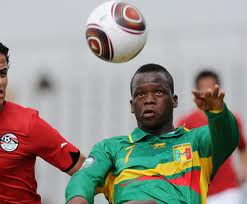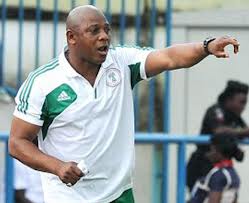 75″ Goal by Cheik Fanta Mandy Diarra, who mages to take the ball around Enyeama, nbefore shooting the ball into teh 18-yard box, where Diarra finally puts the ball into the jbottom corner of the goal post.
Mali had just made a come back and this has been the worse defeat probably in the past tournament.
69″ Yellow Card booked by Samba Sow
60″ goal by Ahmed Musa (4th goal for Nigeria)
Musa the substitute makes it four! Mali was carved open by just a pass, before the one man raced through and slipped it beyond Samasasa.
Mali                                                          Nigeria
48%                         Possesion                    52%
9 (3)                         Shots (on goal)          12 (7)
9                               Fouls                              7
6                               Corner kicks                 2
1                               Off-sides                        2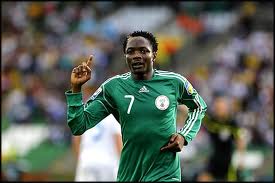 5                               Saves                             4
2                               Yellow cards                 1
–                               Red cards                      –
The match seems to looked so easy for the Super Eagles of Nigeria. Musa tried another goal but referee says it's an off side.
During the 68″ Mali got an opportunity to score but couldn't make it and it was a great work from Diabate.
Mali looked to be giving up, even when Nigeria has half possession of the ball they seem to be too relaxed forthe ball
Nigeria get to the next stage of the tournament.
Nigeria will either face Ghana or Burkina Faso in the final stage with the second semi-final coming up live with updates on www.en.africatopsports.com
Read also:
http://en.africatopsports.com/2013/02/06/afcon-2013-first-half-of-1st-match-of-the-day-mali-0-3-nigeria/