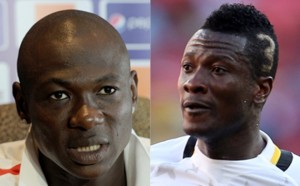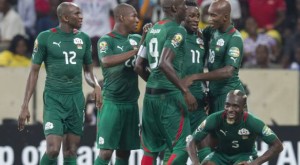 Ghana and Burkina Faso will meet in the semi-finals of the 2013 Africa Cup of Nations with either side standing in each others way to the final.
Players still young: Bakary Koné (24 years, Olympique Lyonnais) defense, Charles Kabore (24 years, Marseille) in the middle and Rennes Jonathan Pitroipa (26 years) attack. A young guard who took power in the image of Kabore, promoted to captain in the AfCON by the Belgian coach Paul Put.
The Marseille player had also expressed satisfaction with the progress made by the selection Burkina Faso after qualifying for the last four: "This year, we have matured. We have not reproduced the same mistakes as last year. Everyone is invested. And if we are here today is that we deserved it, "he confided to RFI.
The Belgian duo will use tonight again Baky Koné, Charles Kabore, Jonathan Pitroipa. "These are the most famous players of the nucleus. They keep the house and it is thanks to them that we are here, "explains Frédéric Renotte Deputy Paul Put.
We waited probably not one of the leading lights of the continent formations. But it is clear that Wakaso Mubarak makes a great African Cup with Ghana. Will it once again to talk face powder in Burkina Faso, in the semifinals, Today at 19:30?
The West African neighbours will square off on in the second semi-final on Wednesday at the Mbombela Stadium in Nelspruit.
Burkina Faso set up the last four meeting after beating Togo 1-0 on Sunday, a day after Ghana were 2-0 winners over Cape Verde.
For the Stallions, It is only the second time they will be playing at the Africa Cup of Nations semi-finals. The last time came when they hosted the tournament in 1998.