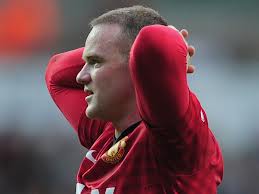 Wayne Rooney Manchester United striker believes it is too soon to talk of the Premier League trophy heading back to Old Trafford.
His side that lost on the final day of the season to Cross – Town rivals Manchester City are currently nine points in front of the reigning Champions and 16 clear of third – place for Chelsea.
However, the fact that last season saw United blow an eight-point lead in the space of a mere four games to give City a huge boost, means Rooney is refusing to get carried away by the situation Alex Ferguson's men are in at the moment.
"Results are the most important thing now," Rooney said ahead of United's match against his former club Everton at Old Trafford on Sunday.
"Look at Manchester City against QPR. They should have got the win, had a lot of chances but ended up dropping two points," added Rooney, who scored England's first goal in their 2-1 friendly win over Brazil at Wembley on Wednesday.
"That could quite easily have happened to us against Southampton the following night.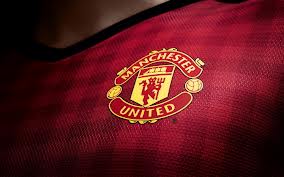 "It proves we have to keep picking up the points when we can.
"Once it comes down to the last four or five games, then we will see what position we are in and work out what we have to do."
Unlike United, Man City is concentrating on more than one front with a Champions League last 16 first leg clash featuring Old Trafford star Christiano Ronaldo in Spain on Wednesday against Real Madrid.
Rooney, though, said fatigue would not be an issue.
"We don't have anyone who doesn't want to do the work," he said. "We all look at the statistics after the game to see how much running we have done and are well aware of everything we do. There is no hiding place with all the technology and stuff."
 "I can't put my finger on why we are not killing teams off," said Rooney. "We have scored plenty of goals. It is the most number we have scored at this stage of the season.
"We have conceded too many and have done throughout the season, but that is the way we have been set up to play. We have to just keep our scoring going."
For all that United have been scoring goals this season, they have conceded plenty too and made harder work of some matches than their supporters, and indeed manager Ferguson, would have liked.
Read also:
http://en.africatopsports.com/2013/01/04/premier-league-rooney-out-again/