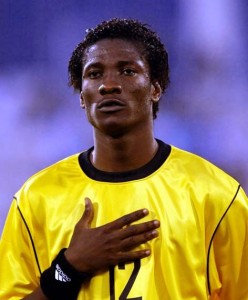 A year ago, Mali beat Ghana in Malabo to take bronze in Equatorial Guinea and Gabon the last edition of the Africa Cup of Nations.
Saturday, 9th February both teams play again to be able to put aside the trauma of not making it to the final again.
Nigeria thrashed Mali in Durban to a 4 – 1 and Ghana lost to Burkina on post – match penalties after an amazing 1 – 1 draw in full time play in Nelspruit.
Asamoah Gyan said on the eve of the game, "We are definitely down but will psyche ourselves up and make sure we go for the third place".
However, the defeat by Burkina added to the headache of the Black Stars in South Africa just three years ago when they lost on penalties in the World Cup on penalties.
Read also:
http://en.africatopsports.com/2013/02/07/afcon-2013-goals-of-ghana-2-3-burkina-faso-videos/