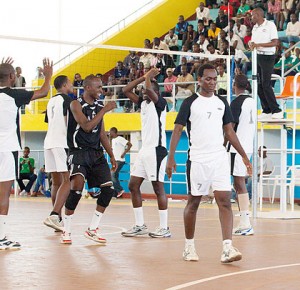 A three-year player development policy aimed at nurturing talents has been unveiled by Patriotic Army of Rwanda (APR) club.
Sammy Mulinge who is APR volleyball team coach and he is also a Kenyan-born, said the move has affected Margaret Indakala and Dorcas Ndasaba.
 "With new player development policy in place it would be hard for Ndasaba and Indakala to stay at APR," said Mulinge.
Indakala and Ndasaba who are both former national team stars have played for APR for the last three years.
Mulinge said: "APR want to nurture local talent in all their clubs for next three years involving pure local players aged 17-21 years."
Mulinge appreciated the role Ndasaba and Indakala have played in the development of volleyball in Rwanda, specifically to APR.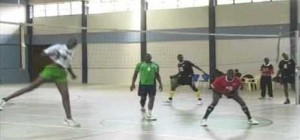 "During their tenure, they have pushed the standards of volleyball to tremendous levels and its good we allow the locals, especially the youth, to see whether they can emulate them," Mulinge said.
Mulinge said their first phase of development is to expose selected players by engaging them in competitive international events.
"For the next three years our main agenda is not to achieve results but develop our players," he said.
Read also:
http://en.africatopsports.com/2013/02/03/uganda-mark-ready-to-be-left-at-the-continental-event-by-ndejje