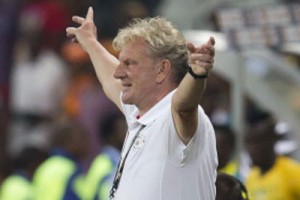 Zambia's victory in last year's Africa Cup of Nations was a great story, and one the national tragedy in which their fathers' wonderfully talented generation of footballers were killed, and won the trophy against overwhelming odds.
Burkina Faso is this year's Zambia. A footballing minnow that have shocked the great names of African football with a series of audacious, spirited displays and have made it all the way to the final, overcoming great adversity along the way.
Well, they're coached by one Paul Put, a sunburnt Belgian who is one of a small handful of coaches to have been banned from football for match-fixing.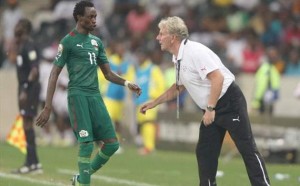 Still, whatever you say about the man, he's done a remarkable job with this Burkina Faso side, which lost every game it played in the last Afcon. Tactically, he hasn't made a wrong decision all competition and the team has been a joy to watch throughout, even after the loss of their wonderful forward Alain Traoré to injury.
Let's hope the Stallions are playing for Sankara on Sunday.
Read also:
http://en.africatopsports.com/2013/02/10/afcon-2013-referees-to-be-defends-by-caf/