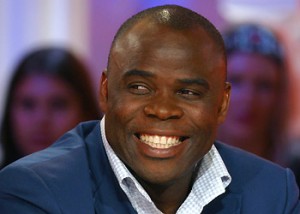 As promised, just before the long-awaited final of Afcon 2013, I am pleased to announce the winners of the first Africa Top Sports Awards 2012! You have been thousands of internet users to vote via the website Africa Top Sports.com  – French and English Version-through mobile apps on the site – optimized version of the Android mobile apps and iPhone, and via the websites of our two partners, Moov Togo and Télé Sud. These votes have lasted over ten weeks and passed across Africa and Europe but also the United States where the site is accessed by the diaspora.
I am very proud and pleased to present this first survey a so rich year! There was an Afcon 2012 which saw the surprise victory of Zambia on Côte d'Ivoire, an Olympic year with a good harvest of our athletes in London. A year with at least some that have been sanctioned: poor performance of Senegal and Cameroon in football, the desolation of Egyptian football league which has just resumed after the tragedy of Port Said. And and African football with Drogba and Samuel Eto'o as its ambassadors in the world but still has to go through many crises. And the recent SOS of  my friend Samuel who is said to be threatened with death is also to consider consider.
But this year, surprisingly, this is a cyclist who takes all. I'll be honest; I do not even know him even if I've heard a lot about him. He is handsome and has a real community of fans who rallied to make him win. His name is Daniel Teklehaimanot. In 2013, he wants to win the big races in Africaafricanbestclub,  and Europe.
Congratulations to him and his federation is also in the spotlight! I will do everything to meet him and give him his prize.
So much for the 2012 edition! And long live the next edition; because we're in the days to come going to propose to elect athletes who will participate with a monthly ranking for this event to be more participatory!
Thank you, live honorable champions! Live African sport!
Basile Boli. 02/10/2013
African Sportsman of the Year: Daniel Teklehaimanot (Cycling, Eritrea)
African Female Athletic of the Year: Caster Semenya (South Africa)
African Footballer of the Year: Didier Drogba (Côte d'Ivoire)
African Female Footballer of the Year: Noko Matlou (South Africa)
African Best Club: University Esperance Sportive de Tunis (Tunisia)
Best Coach: Hervè Renard (Zambia)
Best Federation: Eritrean cycling Federation
Best Hope: Chinwendu Ihezuo (Nigeria U17 women)
The best Communicating on social networks: Samuel Eto'o
African Expatriate of the Year: Didier Drogba (Football / CIV)
Worst Coach: Denis Lavagne Match CI-Foot Senegal Egypt ASKO Kara (Togo)
The 2012 Missed of Africa: Senegal –Côte d'Ivoire Match
The worst Fed: Foot Egypt
The Worst Club: ASKO Kara (Togo)