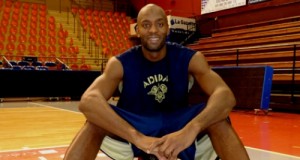 Thierry Rupert, former French international, died Sunday, it was learned from sources close to the club of Le Mans, where he played from 2009 to 2011.
Rupert, aged 35, was in a coma since July 2012 and was connected to an artificial heart after a heart attack victim.
The National Union of basketball (SNB) has launched an appeal for donations in September to help the family of Rupert, taking via its association Basketball Promotion management of funds and their redistribution to his family. Matches were also organized support to raise funds.
Rupert had 35 caps for France and played in the biggest clubs in French, Antibes, Limoges, Paris, Strasbourg, Pau-Orthez, Chalon-sur-Saône, Le Mans, Rouen and Dijon last season. His former clubs, ex-partners and the messages fans have multiplied tributes to former interior Championship winner of the Coupe de France and Coupe Korac Limoges in 2000.
"It is with great sadness that we learned today of the death at 35 of Thierry Rupert, a member of the family of Limoges CSP. Our thoughts go out to his family," has declared Limoges on its website.
Chalon-sur-Saône send his "deepest condolences" to "his wife, Elham, his children and his family." "RIP (Rest in Peace, ed) Thierry Rupert! All my condolences to his family and loved ones," meanwhile said playmaker Nando De Colo on his twitter account.