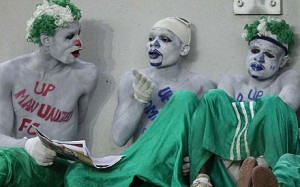 Already in their dressing room sitting and waiting for the tournament to kick off.
Among three the two are happily chatting while the other one is not in the mood in which we can verify from his face.
He is imagining of how the tournament is going to be whether in Nigerians favour or Burkina Faso's favour.
Read also:
http://en.africatopsports.com/2013/02/10/afcon-2013-eagle-players-has-full-confidence-gabriel-reuben/