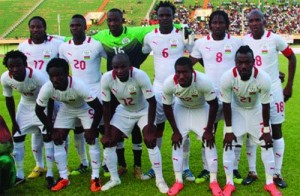 Despite the defeat of the Stallions in the final of the 29th edition of the AFCON
against Nigeria (0-1), the President of Burkina Faso was not disappointed.
Instead, Blaise Compaoré posted a message and a picture of the Stallions on his Twitter account (@ compaore_blaise) to congratulate the players of course Paul Put: " Bravoooooo stallions you do not unworthy! ! "
This is the first time that Burkina played a final AFCON.