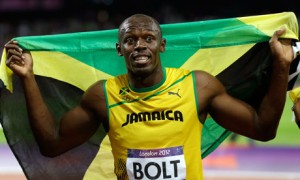 The world's fastest human playing a sport predicated on speed and athleticism. Dribbling around Ne-Yo, even.
However, regarded as the fastest person ever. He is the first man to hold both the 100 metres and 200 metres world records since fully automatic time measurements became mandatory in 1977.
He is set to play basketball and doesn't have an idea of how the sport is, with him missing every throw of the ball as he tries to make a basket.
[youtube]http://youtu.be/89g4f83lSdU[/youtube]
Read also:
http://en.africatopsports.com/2013/01/16/athletics-never-tired-of-winning-awards-bolt/