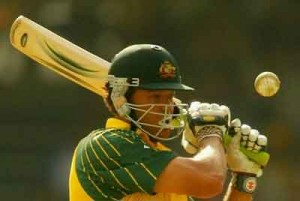 On February 15-17, fans are bracing for a unique festival of cricket at the Nairobi Gymkhana.
The festival dubbed Cricket Wars will be a thriller with an extensive line-up of international entertainers and Bollywood actors from India.
The Sh20 million worth tournament, which was launched at Nairobi Gymkhana yesterday, would feature eight corporate teams – Nakumatt Jumbos, DTB Titans, Kenindia BTB Rangers, Tribe Warriors, Top Fry Simbas, The Rising Stars, Tee Vee Stars and Mayfair Mavericks.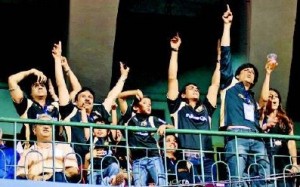 Varia urged Kenyans to attend the event in large numbers and experience intrigues of diversity of teams drawn from Kenya and Bollywood, garnished with flavor of international players.
"This is a great opportunity for our local players to rub shoulders with famous actors from India," said Varia.
She also noted that the proceeds of this fun tournament will go towards the newly opened Children's Village in Naivasha.
Jay Varia, who is a member of organising committee, said the concept is to popularise the sport of cricket in the country.
Read also:
http://en.africatopsports.com/2013/02/02/uganda-womens-team-of-cricket-to-be-helped-by-dahiya-and-kolkata