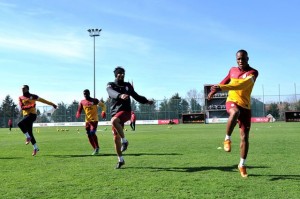 Forgotten the disappointment of the elimination in the quarterfinals of the Afcon 2013.
The Ivorian striker Didier Drogba, who joined his new club Galatasaray this weekend, is already preparing a new deadline.
With line of sight, the first leg of the knockout stages of the Champions League on February 20 against Schalke 04.
The former Chelsea marksman participated on Tuesday in his first training with the Turkish club.
He has joined his national team as well as his teammate, Emmanuel Eboue and will evolve alongside the Dutchman, Wesley Sneijder.