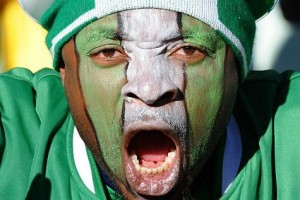 In the country of Super Eagles, the euphoria of victory in the final of the 2013 Afcon is general.
After the prostitutes, who according to our information keep their promise of a week of free sex throughout the country, are the aggressors and thieves who announce peace. For at least a week.
In a statement widely distributed in Nigeria, abusers and thieves have said "5 days without aggression and without flights" to complete the "reward" of prostitutes in the national football team. Sacred country!
As to the players, they are announced in a triumphant return this afternoon in Abuja.
Read also:
http://en.africatopsports.com/2013/02/12/brown-ideye-dancing-naked-to-celebrate-afcon/