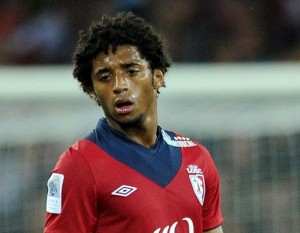 The midfielder of Cape Verde returned from Afcon 2013 with an ankle sore. An Injury which could also jeopardize his entire season's end.
According to L'Equipe, Ryan Mendes could not play until the end of the season.
The Lille player has consulted a specialist on Monday at the Pitié-Salpêtrière Hospital in Paris and has found a damaged tendon.
The player could play with the pain but it will probably be operated to prevent the injury from getting worse. A decision must be made with physicians of Losc.