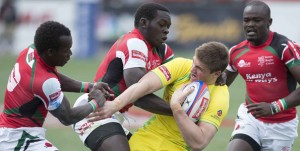 It will be time to reflect for the national Sevens team after they lost to Australia 7-38 in the Shield semi-final at the Las Vegas Sevens, a performance that saw them dropping four places to sixth in the IRB World Series.
Kenya, who went into the United States leg with their chins high after a Cup final performance at Wellington Sevens, found the going tough to manage only one point – so far their worse show this season – to settle sixth with 57 points.
"As Kenya Sevens squad we apologise for that performance. We have no excuses it just wasn't good enough hence we need to regroup, reflect, learn and move forward," said Kenya Sevens head coach Mike Friday.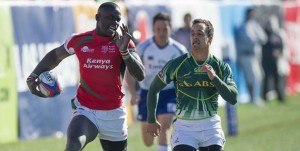 A consistent New Zealand, who have powered to all the Cup finals save for Wellington where they lost to Kenya in the semis, stretched their Series lead to 99 points despite losing to South Africa 21-40 at USA Sevens Cup final.
The team will be back tomorrow morning but hopefully the technical bench will address the inconsistency that was the Las Vegas just coming after the team reached the semi-finals at Gold Coast and Dubai before Bowl semi-final in Port Elizabeth.
Read also:
http://en.africatopsports.com/2013/02/10/rugby-kenya-beat-uruguay-and-loses-to-canada/