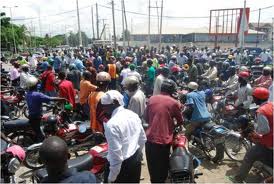 Super Eagles of Nigeria have helped calm down the violence in their nation where no bad or sad news is heard since the win during the 2013 Africa Cup of Nations in South Africa.
Abuja which is the country's capital and Lagos the largest city  were all filled with fans and supporters watching screens filled with the green white green jersey in South Africa just to catch a glimpse of their country play.
Nigeria which is likely to be known for the "Okada" as means of transportation saw many Okada riders do acrobatics with their bikes amidst fireworks and shouts of joy to show real national celebration.
"You can see we are united in this victory, both Christian and Muslim," said Musa Mohammed in Kano, a northern city where two days ago nine health workers administering polio vaccinations were killed.
"How I wish this togetherness would continue."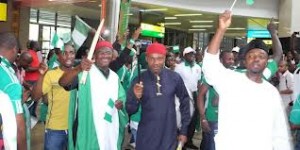 Nigeria's 1-0 win over Burkina Faso in the final ended almost two decades without African Nations Cup success for the continent's most populous nation.
The country which was recently struck ,by the "Boko Haram"  and kidnapping problems seems to be relieves from it since the National Football team brought home the trophy they haven't seen since 1994.
 "Our wounds have been healed," Sunday Dadiowei said in Yenagoa, the capital of President Goodluck Jonathan's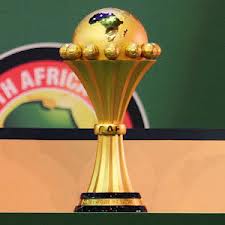 home state. "Today we are the champions of Africa and for that every Nigerian should be proud."
A nation of over 160 million people now seems to suddenly forget their worries winning the African Cup of Nations trophy. God Bless Nigeria.
Read also:
http://en.africatopsports.com/2013/02/14/nigeria-the-mystery-of-sunday-mba/