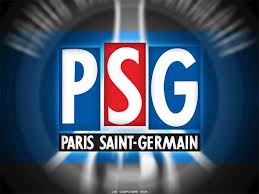 Earlier this year, I wrote on my blog of Africa Top Sports.com:
"Come on, I admit, I do not see how the PSG will not champion of France in 2013. They are champions in fall and they deserved it. Every Sunday, Zlatan playing against smalls! There is no one in front. I really love Marseille, but OM does not have the means to resist. What they do is already great! It is true that I happened to be critical of the direction of the club, which I find too soft and not ambitious enough. I look forward with great anticipation to see the new recruit Brazilian of PSG, Lucas Rodrigues Moura da Silva, said Lucas Moura. He has a lot of qualities. The PSG player can hurt also in Champions League. They can choose their matches. It will depend on the wind direction. All players need to be noticed even at their level. They need to show. Ancelotti can stay. PSG did not need another coach than him. For now … Go to conclude, I feel that Ronaldo dreams to come to Paris. The club also dreams to bring to call him. Cr7 at the park, I think. And it will be worse…. "
I received a lot of criticism for this position … But I assume. And it must be recognized that the PSG was quite impressive since the beginning of the year. He brought David Beckham – it is mostly a great shot Markerting …
He probably folded in two weeks, and without forcing the French L1 championship. And tonight, he probably made a big step against Valencia to play the quarter-finals of the Champions League.
I'm not going to say that Paris is magical, but it must be recognized that it is effective and it makes dream.
And since I wet every time, I feel that is not the end of surprises. I think Ancelotti and Leonardo are very worried about their future as they all smiled. There will be a V2, for sure!
Basile Boli. 02/12/2013