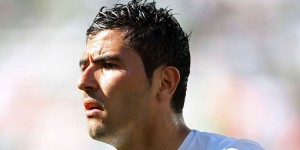 The Algerian Antar Yahia is committed with Esperance in the last winter transfer window.
The former captain of the Fennecs signed his first start with the Blood and Gold on the occasion of receiving the Olympique Beja.
The Algerian defender and his new team have emerged (2-1) in a match counting for the eighth day of the Tunisian championship of professional league1.
For the occasion, the coach of the East, Maher Kanzari promoted Yahia as Captain of the Gold and Blood
."Antar Yahia has spent his entire career in Europe and the players have a lot to learn at his side. He has the soul of a leader and is a leader of men.It is a choice that I made; he took Michael Eneramo like foreign as captain in Esperance and everyone saw the result. Antar was also captain of the national team of Algeria for several years, so why not of Esperance ", justified the coach.